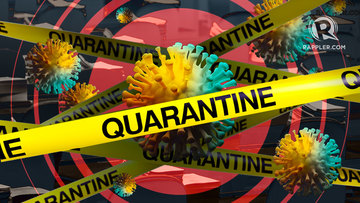 The other day, I was scrolling through social media, absent-minded.  Amid all the stuff, there was this one news that caught my eye.
"793 Italians die in a day".
  I just sat there, with a heavy heart, looking at my phone. God, almost eight hundred people on a single day! With almost over 6000 people dead, Italy has the highest death rate for the COVID-19.
Recent videos from Italy show that the country is fighting one of its toughest battles yet. Though it has one of the best healthcare systems in the world, they've reported that the corona virus has pushed it to its breaking point.
"It is a nightmare, where people are getting sick one after the other"
The worst: "People in the isolation ward are asking for their wives and husbands in their last hours. With no chance to have anybody around, they're dying on their own"
This is the current situation in one of the best equipped countries in the world. Just imagine if the same phase starts in India. Do you think our country's health care system has what it takes to stop this deadly virus?
No doubt the virus will spread like wildfire here if the required precautions are not taken. If we fail to prevent it, the situation is going to be a whole lot worse than that of Italy and China. This is the reason why the government is ordering people to quarantine themselves.
     At this point, we can just prevent it from becoming an epidemic. The only thing which we can, and have to do is to keep distance. 'Social distance', 'Quarantine', 'Self Isolate', call it whatever you want. But, stay at home and stop spreading germs. Why? Because it's all news and numbers until it gets to you or any of your close ones. Till then, we can just pray for all the lives that have been lost and hope this goes away as soon as possible.